Tijdelijke-exportverzekering nodig in 2022?
Tijdelijke exportverzekering voor uw Import auto, Tijdelijke export kenteken, Tijdelijke kenteken, Eendagskenteken of alleen op chassisnummer Vanaf €45! 
U bent bij hier op de juiste adres u kunt direct naar de 
aanvraagformulier.
U moet uw auto verzekeren voor export?
Voor uw tijdelijke exportverzekering bent u bij ons aan het juiste adres. De meeste Nederlandse verzekeraars verzekeren geen voertuig die niet in Nederland geregistreerd is.
Wij hebben de oplossing voor u of uw buitenlandse koper.
Wij kunnen uw auto export verzorgen van A tot Z maar we kunnen ook alleen uw
 tijdelijk exportverzekering of auto export kentekenplaten en het Rdw auto export verklaring leveren.
Online kunnen wij uw export auto verzekeren en kunnen wij u de auto exportkentekens toezenden.
Het enige wat u moet doen is onze 
aanvraagformulier
 invullen.
U ontvangt van ons een exportverzekering voor 15 dagen en/of uw bestelde auto exportkentekens, hiermee kunt naar uw bestemming in het buitenland rijden.
Mocht u geen kenteken hebben of wilt u deze 15 daagse verzekering op chassisnummer willen verzekeren is dit ook mogelijk.
Onze auto export verzekering kunt u ook voor 15 dagen of langere ter termijn afsluiten.
U moet uw auto verzekeren voor export?
U bepaald bij ons zelf op welke datum uw auto export verzekering ingaat.
Wilt u een auto exporteren dan wordt het lastig dit voertuig te verzekeren omdat e
nerzijds de meeste Nederlandse verzekeraars een voertuig niet tijdelijk willen verzekeren, anderzijds omdat een buitenlandse verzekeraar u geen verzekering kan of wil verkopen omdat u een Nederlandse ingezetene bent.
Om niet zonder een verzekering rond te rijden hebben wij een tijdelijke exportverzekering.
Dit is een 15 daagse WA verzekering voor het voertuig dat u gaat exporteren, zodat u ermee naar het buitenland kunt rijden.
De exportverzekering kan afgesloten worden op het chassisnummer en kan eenmalig worden verlengd.
De ingangsdatum kan overigens niet meer dan een maand in de toekomst liggen.
Uitvoerverklaring RDW

Uitvoerverklaring RDW Als u uw voertuig met Nederlands kenteken wilt uitvoeren, moet u de registratie van dat voertuig bij de RDW beëindigen.
Dit is belangrijk, want u bent dan niet meer aansprakelijk voor het voertuig en stoppen de voertuigverplichtingen.
Wij kunnen u hierbij helpen zodat u met alle juiste papieren op weg gaat.
Zodra u klaar bent om uw auto te exporteren kunt u direct contact met ons opnemen.
Samen met u gaan we de beste stappenplan voor uw situatie bespreken en uitvoeren.
Het is mogelijk om dit binnen 1 dag te realiseren maar het is verstandiger om een aantal dagen van te voren alles op tijd te plannen.
Heeft u vragen bel ons dan direct of stuur een mail of appje op tel:+31 6 242 93 854.
Internationaal Verzekeringsbewijs exportverzekering
Onze verzekeringsbewijs met internationale dekking, ook wel groene kaart genoemd is bij autovoorexport.nl verkrijgbaar.
Deze tijdelijke exportverzekering vervalt na 15 dagen vervalt automatisch.
Onthoud u wel dat de wettelijke aansprakelijkheid ook wel schade aan derden dekt en dus niet schade aan uw voertuig.
Export kentekenplaten
Export kentekenplaten en zelf over de export kenteken platen.
Mocht u deze platen wensen dan kunnen wij deze met uw verzekering toezenden.
Bij onze export platen zit in combinatie met een tijdelijke export verzekering altijd 1 verzekeringszegel op de export kentekenplaat die achter geplaatst moet worden.
Onlin

e afsluiten

 
Online afsluiten en betalen Op onze website heeft u de mogelijkheid om de exportverzekering online af te sluiten en te betalen met iDEAL of Bankoverschrijving.
De groene kaart wordt na betaling via e-mail en/of per post dezelfde dag aan u toegezonden.
Wij raden aan om altijd met een uitgeprinte verzekeringsbewijs (groene kaart) te gaan rijden.
Mocht dit niet mogelijk zijn sla een kopie dan op in uw telefoon of maak een duidelijke foto.
Als uw groen papier thuis heeft kunt u ook altijd zelf de export verzekering hierop printen.
Heeft u geen groen papier dan kunt u hem altijd op wit papier printen en meenemen het is alleen de kleur die dan anders is.
Exportverzekering annuleren kan tot de dag dat uw verzekering ingaat en dit is om dat moment kosteloos.
Is de verzekering al ingegaan dan is het niet mogelijk om de verzekering te annuleren want u heeft er al gebruik van gemaakt.
Wijzigingen en annuleringen graag voor 17:00 aan ons doorgeven.


Corne Ritsema
@CorneRitsema
Exportverzekering moest snel, is perfect geregeld.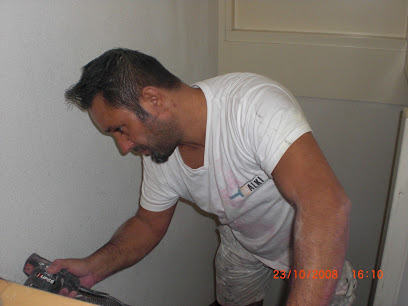 Omar Malki
@Omarmalki
Zeer betrouwbaar bedrijf ben goed geholpen Klasse.


Jos Leo
@JosLeo
Zeer goede levering van diensten bij het importeren van mijn auto uit Duitsland. Verzekereing geregeld als mede de BPM aangifte. Ik ben zeer tevreden met de behaalde resultaten..!